Right now I've got two Lara robes just about ready to be added to the inventory. Check them out!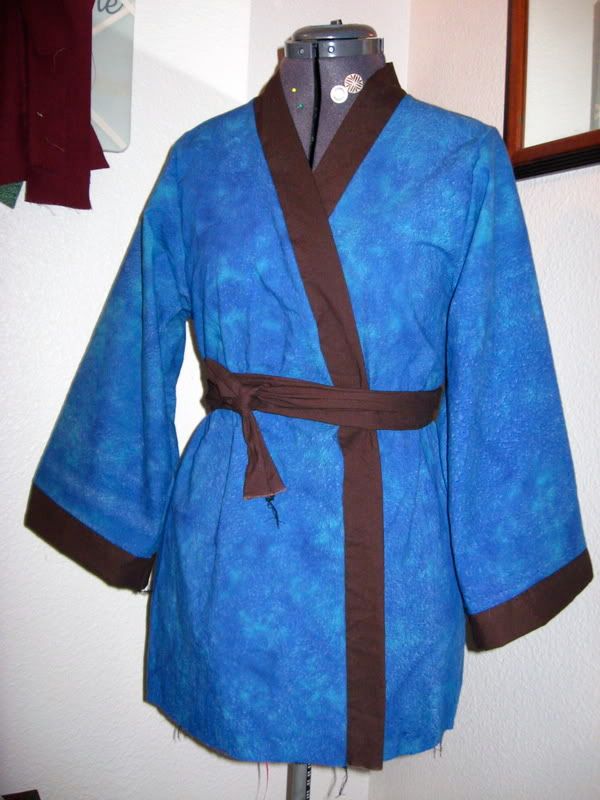 Here's my midnight waves robe. The blue batik is lovely and rich and the picture doesn't do justice to how well the brown compliments it.
Even though I shouldn't play favorites, I've fallen in love with this Cherry Chocolate gown. The pink with brown edging is so sweet and pretty! It's going to be hard to part with this little confection but I can only wear so many robes!